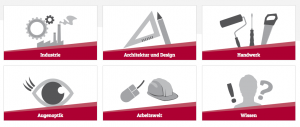 The media group Konradin has been provided the Madgex-recrutement system in a White Label solution The portal oft he Konradin media group, consisting pf 68 print- and online brands, is now accessible under https://www.fachjobs24.de, also accessible on mobile in a responsive design.
The 68 Konradin-media are merged on fachjobs24.de to six group-specific industry channels: industry, craft, architecture / design, knowledge, Ophthalmic optics and the working world. On the recruitment platform, in addition to publishing an ad, the employers have the possibility to partially or completely publish in the print-media, too.
At the same time, the Konradin-readers and users on fachjobs24.de can find the latest and best target specific jobs.
Kosta Poulios, management Konradin Media Group: "It is unique in the German-speaking countries that a media group which is active in so many different industries and markets, brings together users, readers, employers, advertisers and recruiters on one single, target specific platform. The introduction of fachjobs24.de is the logical development of the Konradin portfolios and makes this even more attractive and unique. "
For the technical implementation of fachjobs24.de the Konradin Publishing Group uses the technology of the British company Madgex, Brighton. Madgex is a leading provider of job board software services and has over 14 years extensive experience, including with the development of job portals for Financial Times, The Telegraph, Washington Post. "We are experts in our field. To meet the ever-changing demands of the market, we constantly develop our products. We look forward to support the Konradin Publishing Group in introducing fachjobs24.de with our technology. "Tom Ricca-McCarthy, CEO Madgex.
Learn more about Madgex.